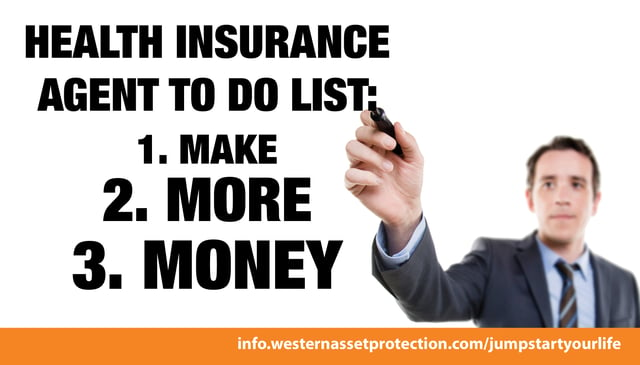 Are you a health insurance agent trying to figure out what to do next and raise your commissions? Get trained on how to sell life insurance.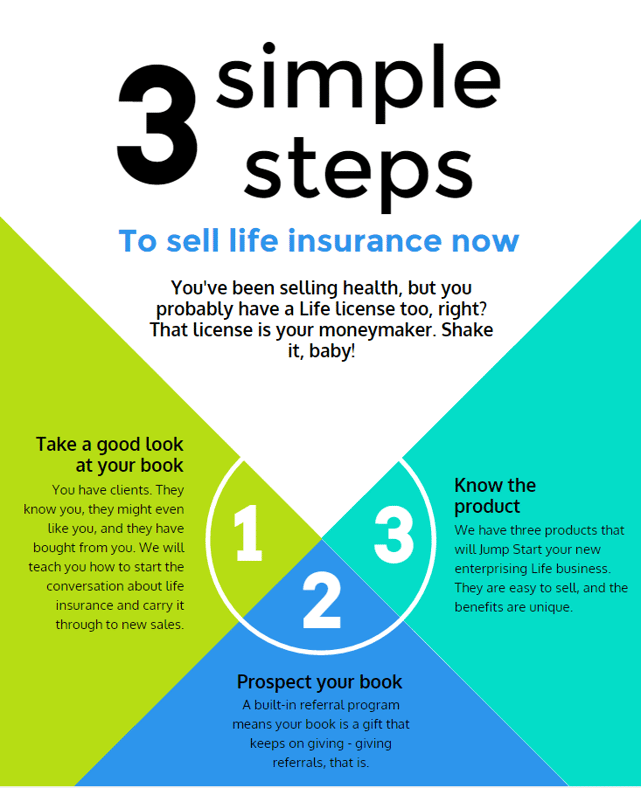 Read on to learn three simple steps to selling Life insurance...
Step 1: Utilize Your Health Insurance Book of Business.
Your book is an ideal group of people who know you and who have already bought from you in the past. You will create more value for them as an agent by offering a life insurance product.
In some cases, you can offer plans with an added benefit that covers their financial needs while they're still alive - it's called Living Benefits.
45% of consumers are concerned about burdening their dependents by dying prematurely, according to the
2016 Insurance Barometer Study
. That means nearly half of your book is worried about what will happen to their dependents in the event of their own death.
So if you have a book of business with at least 150 people in it, your first step is already done.
Step 2: Get Referrals.
If you can sell to half of your book, and get referrals from half of those sales, you'll stay busy longer and make much more than just working through your book without referrals. And be persistent, let your clients know you are confident you can help them!
Step 3: Expand your Product Line.
Learn at least three basic simplified issue plans with unique benefits that will be easy to explain to your clients. Getting under the right agency is key, because they will teach you how to sell life insurance.