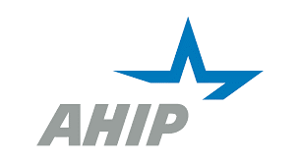 The new AHIP 2021 training begins on June 22, 2020. This is an important requirement for all Medicare brokers that represent MAPD and PDP plans with most key insurance carriers. This certification generally must be satisfied before you are ready to sell for 2021.
What Is AHIP Training?
America's Health Insurance Plans, commonly called AHIP for short, is a national association. In addition to its advocacy, AHIP is known as a leader for training and testing for agents and brokers who sell health insurance plans. This includes Medicare Advantage and Medicare Part D plans. The AHIP Medicare training course includes both Medicare and Fraud, Waste and Abuse training.
The Medicare portion covers Medicare Advantage and Medicare Part D basics, like eligibility, benefits, plan types and enrollment, as well as nondiscrimination and marketing compliance guidelines.
The Fraud, Waste and Abuse training covers important information on identifying and reporting issues, as well as other relevant topics.
The training is done online. After completing the five practice sections, you need to take the two-hour timed test. And watch out – a C grade won't cut it here. To pass, you need to get 90 percent of the questions right (which mean you can only miss five). However, with most carriers, you can take the test three times if needed.
Want to pass the exam on the first attempt? Be sure to read the AHIP Pro Tips below.
The test is normally $175, although carriers may offer discounts of $50 or more. See the discounts by carrier in Certification Central tab in Medicare Engine Agent Portal.
Why Do I Need AHIP Training?
Each year, CMS provides training and testing requirements for Medicare Advantage and Medicare Part D agents and brokers.
To satisfy these requirements, most carriers require agents and brokers to complete AHIP certification before they are approved to sell that carrier's plans. Carriers may also have additional training requirements that are specific to each carrier.
Although the annual training requirements may seem like a burden, they are important. Medicare sales are heavily regulated, and brokers must be careful to comply with all rules. A little refresher each year is helpful.
Medicare rules can change from year to year, and AHIP training will help you keep up to date. These requirements ensure that all Medicare brokers have the knowledge they need to help Medicare beneficiaries find the right coverage.
Get Ready!
Medicare's next annual election period will be here before you know it. Set yourself up for success by staying on top of the training and certification requirements you'll need to meet before you can start selling.
You can start AHIP training as soon as June 22.
Study the materials and make sure you can answer the review questions correctly.
Pass the timed test and get your certification. You're on your way to a great AEP!
AHIP Pro Tips
Download all five modules in the beginning of the course and save them to your desktop.
Go through each section and pay attention; make time to understand the changes.
On test day, be sure to read all of the multiple-choice answers on each exam question before selecting your final answer.
Leverage "Ctrl F" to search the PDFs for certain topics and keywords during your open book testing.
Practice working with two windows open – one for your test and one for the open book PDFs.
Carve out two to three hours for testing so you won't be rushed and have time to review your work. With more time, you have a better chance of passing the first time.
Don't fail twice! Call your upline FMO/Agency partner if you are having issues.
Tag the hard questions and re-review them at the end of the test.
Certification Central
Check out Certification Central on the new Medicare Engine Agent Portal. This is your go-to guide for navigating certifications in 2021. Get updated links, information on AHIP discounts and stay in the know when carrier certifications become available. Please note that 2021 certification information is only available on the new Medicare Engine. You will not find it on the legacy agent portal.
WAPCon2020
Mark your calendars! WAPCon2020 will be an awesome, COVID-friendly and completely online experience this year, taking place September 9 through 11.
Many big conferences have gone online, deploying new technology tools to facilitate an exciting and immersive experience. We've been following the trends and accessing new technology to bring you the best of the best.
Once again, we've lined up Jeff Fox/Gorman Health Group and Tim Brousseau/Deft Research to provide the latest in Medicare trends and data. Plus, our online courses will satisfy your carrier rollout certification requirements in most cases!
Imagine WAPCon live … online! It will be a fun, consolidated and powerful way to prepare for AEP this year. Watch for registration and pricing information coming soon.
Best of success in your online certifications and stay focused!